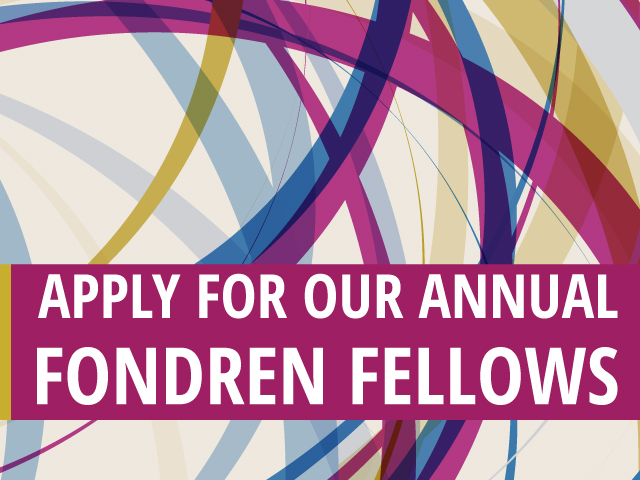 Fondren Fellows Program

The Fondren Fellows program funds Rice undergraduate or graduate students to conduct research projects sponsored by Fondren Library that will benefit the library and the scholarly community. For example, projects may involve working with archival collections, developing digital projects, or making recommendations for library spaces or services based on analyzing data. A Fondren staff member will serve as a mentor for each project.
Graduate student projects will be designed at an appropriate level of complexity and responsibility, and there may be opportunities for graduate students to help mentor undergraduate fellows.
Benefits
The Fondren Fellows program offers the following benefits to students:
Receive a competitive wage. Fellows will receive $15/ hour, with a cap of $3000 per fellowship.

Create a meaningful research project in collaboration with professionals

Hone research and communication skills

Work flexible hours
Fellowship Opportunities
Students can apply to work on one of the following projects:
Jesse H. Jones Exhibit [summer or fall of 2017]

Promoting Archival Collections via Wikipedia [Spring, summer or fall of 2017]

Developing a Plan for Research Data Management Graduate Training [Spring or summer of 2017]

Mapping Civil War narratives [spring 2017]

Conducting A Faculty-centered Information Needs and Resource Assessment [spring 2017]

The Library Web Site for Millennials [Spring of 2017 or Summer of 2017]
Please see this pdf for more information.
Applying for a Fellowship
Applicants must be current graduate or undergraduate students in good academic standing at the time of the fellowship. To apply, submit the following to lspiro@rice.edu:
a resume or CV that includes your name, email address, telephone number and expected graduation date.

a cover letter. The cover letter should specify which project(s) you would like to participate in, what qualifications you bring to the project(s), and what you would like to get out of the fellowship.

an unofficial transcript.

a letter of recommendation from a faculty member.
Students will be expected to interview with the prospective mentor and the Fondren Fellows coordinator.
The deadline for applications is noon on Friday, January 13.
Work study students are encouraged to apply.
Expectations
Once selected, Fondren Fellows are expected to:
submit a research plan

participate in regular meetings with their mentor(s) and, as appropriate, with other Fellows

provide reports on their progress in meeting the project goals

present their project at a public forum, such as the Rice Undergraduate Research Symposium (RURS) or a Fondren Town Hall Meeting

acknowledge Fondren Library in any publications or presentations resulting from the fellowship
The Fondren Fellows program is funded through the generous support of Trish Brice. It is inspired by a similar program at Vanderbilt, as well as by student research programs at Rice's Center for Civic Leadership and Rice's Humanities Research Center.