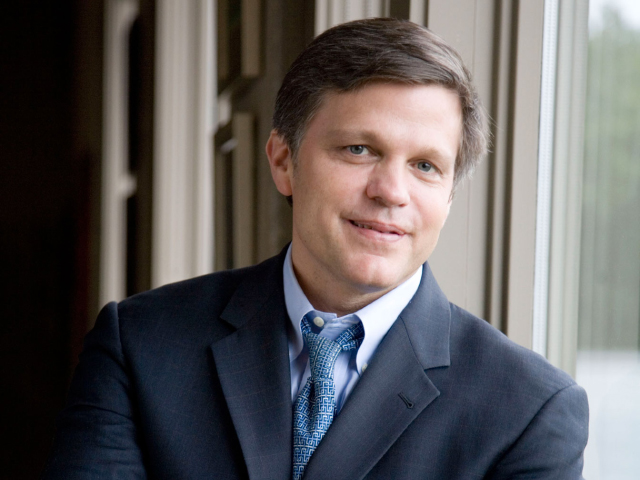 New Date & Location
The Books That Shaped My World with Doug Brinkley
Brinkley, who is a professor of history at Rice University and a fellow in history at Rice's James A. Baker III Institute for Public Policy, is a prolific writer who is perhaps best known as the author of four biographies, "Dean Acheson: The Cold War Years" (1992), "Driven Patriot: The Life and Times of James Forrestal," with Townsend Hoopes (1992), "The Unfinished Presidency: Jimmy Carter's Journey Beyond the White House" (1998) and "Wheels for the World: Henry Ford, His Company and a Century of Progress" (2003), as well as the best-selling histories "The Boys of Pointe du Hoc; Ronald Reagan, D-Day and the U.S. Army 2nd Ranger Battalion" (2005), "Tour of Duty: John Kerry and the Vietnam War" (2004) and "Parish Priest: Father McGivney and American Catholicism" (2006).
Brinkley's "The Great Deluge: Hurricane Katrina, New Orleans and the Mississippi Gulf Coast" (2006) won the prestigious 2007 Robert F. Kennedy Book Award. He edited "The Reagan Diaries," which was released in 2007. And last year's "The Wilderness Warrior: Theodore Roosevelt and the Crusade for America" chronicles how the 26th president transformed his interest in the outdoors into edicts that preserved such sites as the Grand Canyon, Devil's Tower and the Petrified Forest

6:00pm
Farnsworth Pavilion
Ley Student Center​
Limited seating; please visit https://foflbrinkley.eventbrite.com to RSVP.
Event Chairs - Katherine Cabaniss and Jeff Ross
Limited Seating Please RSVP Here