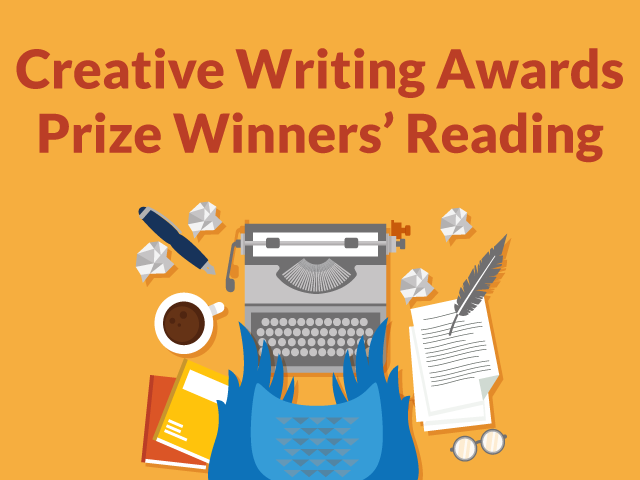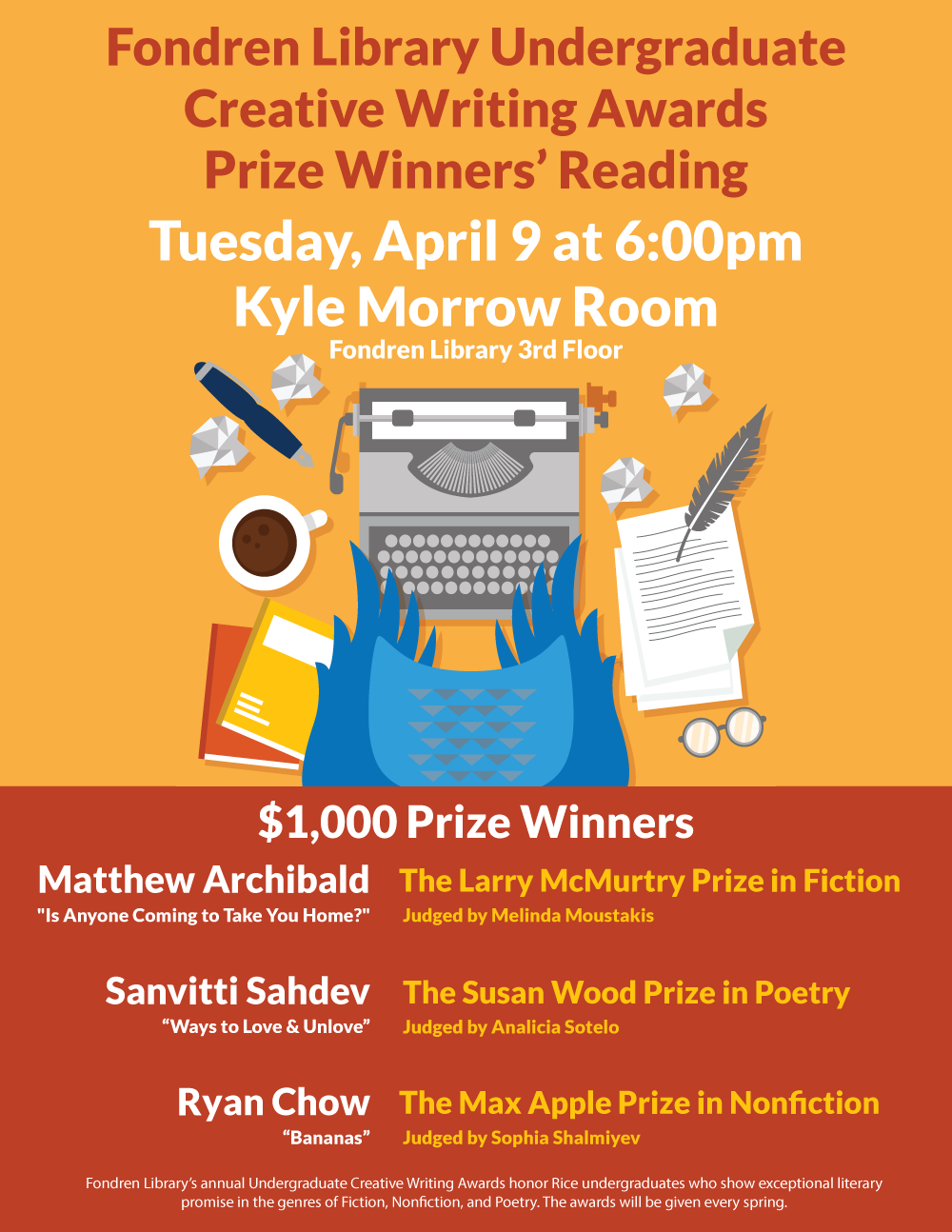 The Larry McMurtry Prize in Fiction judged by Melinda Moustakis
$1000 prize winner: Matthew Archibald, "Is Anyone Coming to Take You Home?"
"'Is Anyone Coming to Take You Home?' won me over with Ezra's unforgettable voice that, with specificity and despondency, ruminates on religion and displacement in the midwest. The tensions in this road trip story of exile and estrangement were surprising as a personal and familial distance spirals out into a history of Jewish communities attempting to migrate to America's heartland. Of course what is a road trip story without a stop at a diner, but this stop takes a turn and Ezra ends up with an unexpected souvenir. I savored the prose and the particular loneliness Ezra feels in the midwest and I wanted to know more about him and why he only corresponds with his mother via postcards. I imagine that he still, and will always be, driving towards Topeka."
-- Melinda Moustakis
The Susan Wood Prize in Poetry judged by Analicia Sotelo
$1,000 prize winnder: Sanvitti Sahdev
I'm choosing Sanvitti Sahdev as the winner of the Susan Wood Prize in Poetry. The work is distinguished by its clarity of perception. In "Ways to Love & Unlove," a "four-inch statue of Ganesha" becomes "my mother's new body" in a poem about the loss and contortion of a mother language. In "Ocean Bed," the streets "swell like capillaries" while the speaker survives in this "ocean of people / alive when I am alive." The poems play with scale and simultaneity to communicate a visceral personal experience that intimately considers the speaker's place in a world that is in continuing, but threatened by destruction: of place, of language, of the body. "It is exhausting to be with my skin all the time" says the speaker, while the "heaving wind calls in all of our languages."
--Analicia Sotelo
The Max Apple Prize in Nonfiction judged by Sophia Shalmiyev
$1000 prize winner: Ryan Chow, "Bananas"
"The loneliness of code switching, of invisibility as an Asian-American, and the dichotomies of fierce loyalty rubbing against the gnawing irritation with one's parents as an immigrant, an alien, an other were poignant and very familiar to me. When Ryan wonders, 'why the mere presence of my parents sets me on edge,' he is doing so from a place of having no inner home to soothe him; not yet, not until we see him looking back at us."
-- Sophia Shalmiyev