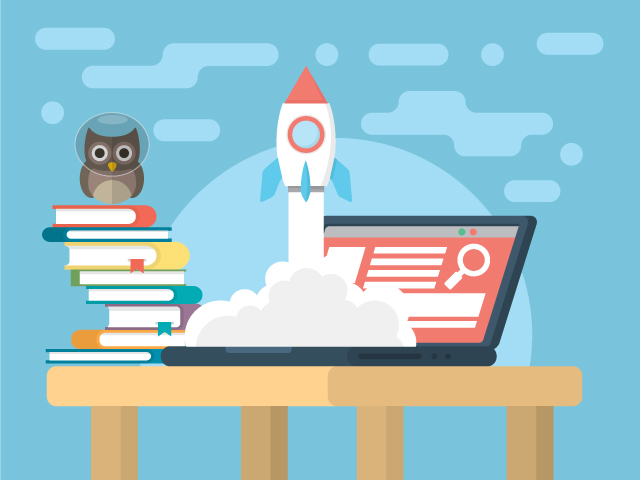 SAVE THE DATE:
Fondren Library is Launching a New Search & Discovery Platform
August 1, 2019
OneSearch
Search books, ebooks, journals, articles, databases, archives, government information, dissertations, music, videos and more
Browse and filter results with advanced subject areas
Save, share, locate, and request items all in one place
Personalize the interface and save searches
How does this affect you?
OneSearch replaces the library's Classic Catalog, EDS, e-Journal Portal and BentoBox search platforms
Save your citations! Permalinks (URLs) referencing items from the Classic Catalog, EDS, e-Journal Portal and BentoBox will not be migrating to the new system, and will be expiring
EndNote and Zotero citation software will need a simple configuration for the new OneSearch platform
Future renewals, requests and recalls will be in the new OneSearch platform
Users will continue to use ILLiad on Fondren's website to request interlibrary loan material
A Rice NetID login will be required to view and access Rice-Only subscription results
Dates to note
April & May 2019 – Usability testing on the pre-production OneSearch
June 21st – deadline for ordering new materials and course reserves, no new orders will be accepted until August 1
July 9th – Technical Services freeze, no new items will be cataloged till after launch
August 1st – OneSearch launches on the library's homepage. The Classic Catalog, EDS, e-Journal Portal and BentoBox will be shut down.
August 26th – First day of classes
Questions or Concerns
More Information
OneSearch is a product from ExLibris called Primo.
OneSearch for Fondren Library is currently under development. When we have a majority of our resources added, we will share a link to the beta version of the search platform.
Fondren Library will post more information to this page as work progresses to the August 1 launch date.
Events
Launch parties, training sessions and other activities are coming this summer!