Apologies for the inconvenience caused by our first floor renovations.
We are planning a beautiful new reading room with lots more places to study and relax.
We expect the project to be finished around November 23 due to manufacturing delays. A dedication is planned in early December.
Here's a drawing of the planned renovation.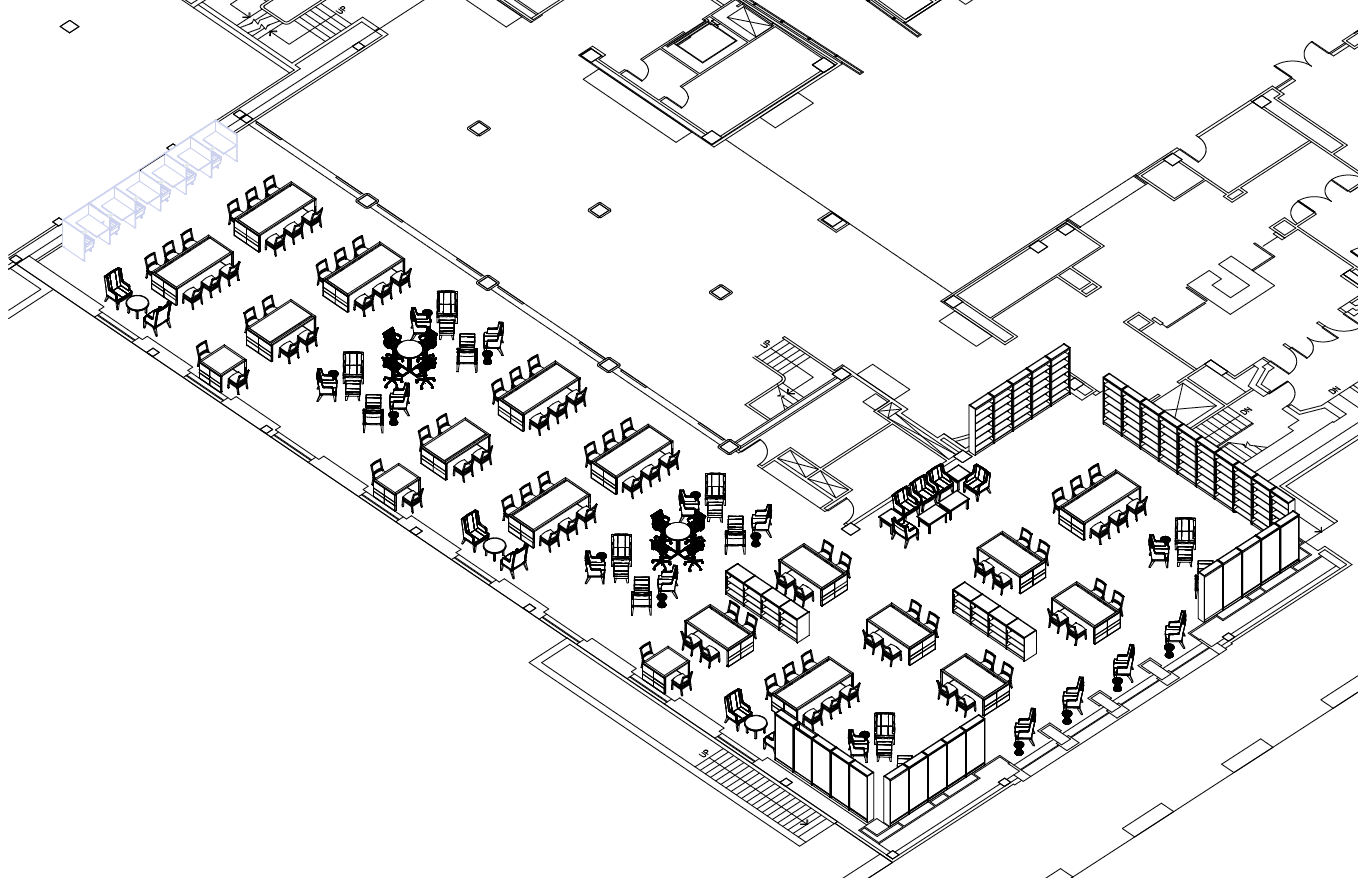 Here is a selection of finishes for the room.