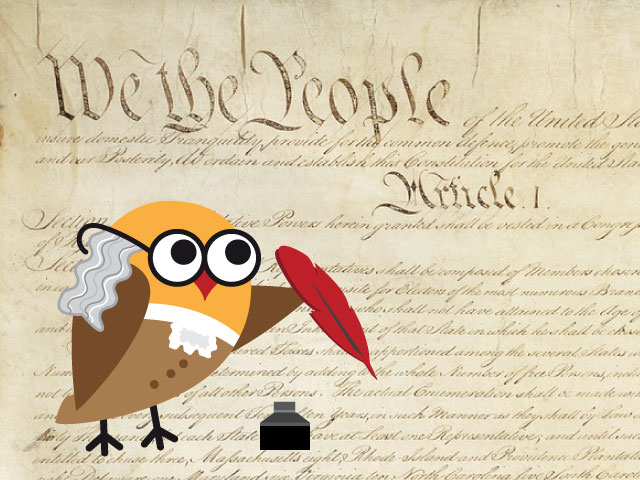 Watch the premiere "America Reads Constitution" by Rice University Fondren Library at 2pm CST!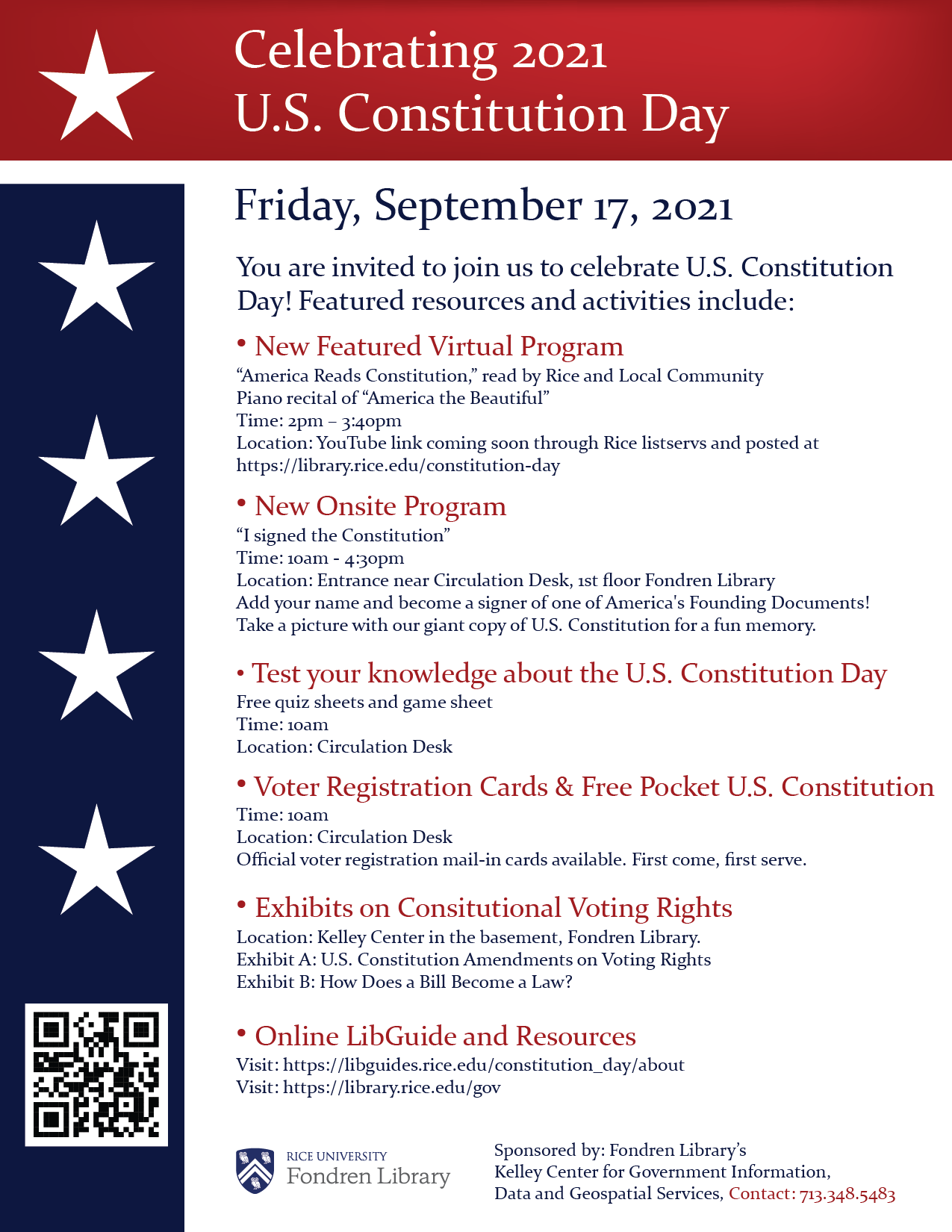 Find out more information about the Constitution in our libguide.
Friday, September 17, 2021
You are invited to join us to celebrate U.S. Constitution Day! Featured resources and activities include:
•New Featured Virtual Program
"America Reads Constitution," read by Rice and Local Community
Piano recital of "America the Beautiful"
Time: 2pm – 3:40pm
Location: YouTube link https://www.youtube.com/watch?v=jxw7MQASv6Y
https://library.rice.edu/constitution-day
•New Onsite Program
"I signed the Constitution" Time: 10am - 4:30pm
Location: Entrance near Circulation Desk, 1st floor Fondren Library
Add your name and become a signer of one of America's Founding Documents!
Take a picture with our giant copy of U.S. Constitution for a fun memory.
•Test your knowledge about the U.S. Constitution Day
Free quiz sheets and game sheet Time: 10am
Location: Circulation Desk
•Mail In Voter Registration Cards & Free Pocket U.S. Constitution
Time: 10am
Location: Circulation Desk
First come, first serve.
•Exhibits on Consitutional Voting Rights
Location: Kelley Center in the basement, Fondren Library.
Exhibit A: U.S. Constitution Amendments on Voting Rights
Exhibit B: How Does a Bill Become a Law?
•Online LibGuide and Resources
Visit: https://libguides.rice.edu/constitution_day/about Visit: https://library.rice.edu/gov