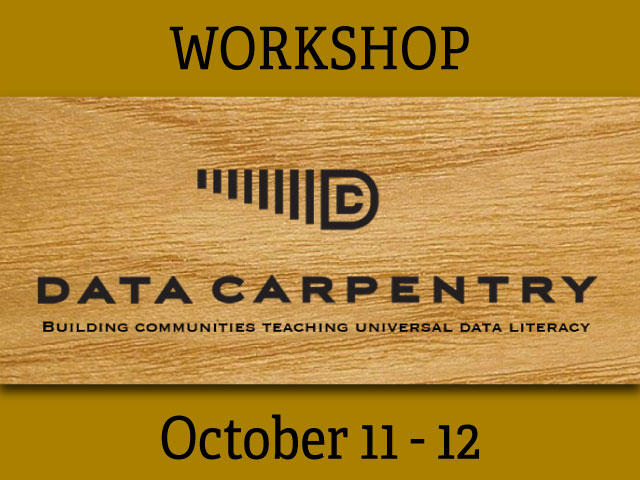 Develop skills in organizing, cleaning, analyzing, and visualizing data in this free, hands-on workshop from Data Carpentry. Aimed at social scientists, this workshop will combine short tutorials and hands-on practical exercises.

Who: This free course is aimed at graduate students and other researchers. You don't need to have any previous knowledge.
Registration is limited to the first 30; only Rice faculty, students and staff may register.

What: This workshop covers:
Data Organization in Spreadsheets

OpenRefine for Data Cleaning

Introduction to R
Please see https://annajiat.github.io/2021-10-11-rice-online/ for the syllabus and more information.
Where: This training will take place online using Zoom. The coordinators will provide you with the information you will need to connect to this event.
When: October 11-12, 2021
9 am - 4:30 pm CT

Register: https://www.eventbrite.com/e/data-carpentry-workshop-on-data-skills-for-social-scientists-rice-u-tickets-181150836027
Please use your Rice email address to register.

Sponsors: Fondren Library, Center for Research Computing, Ken Kennedy Institute, and the Research Data Services team

Information: Email lspiro@rice.edu