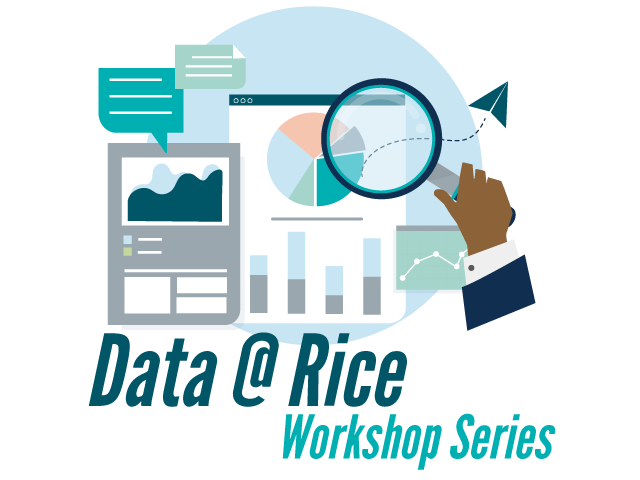 The Data @ Rice workshop series offers hands-on training on the basics of organizing, documenting, analyzing, and visualizing your data as well as in using research computing resources. 
Workshops include:
Register at https://library.rice.edu/data
Workshops will be held on Zoom or Canvas unless otherwise noted. 
This workshop series is sponsored by Research Data Services, a collaboration of Fondren Library and the Center for Research Computing.
Registration is limited to current Rice students, faculty, and staff or Friends of Fondren at the patron level and above. Please see Fondren Library's Short Course Registration Policy.