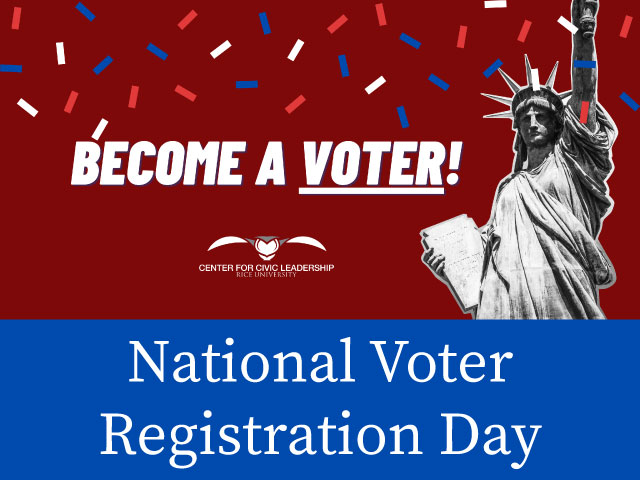 Creating a more equitable and just society begins with building a democracy that works for all, regardless of race, status or abilities.
Please join the Center for Civic Leadership (CCL), Civic Duty Rice, Fondren Library, and the Harris County Election Administrators Office for a celebration of National Voter Registration Day.
This event is an opportunity for students, faculty, and staff to register to vote, learn more about the voting process (in-state & out-of-state), hear about opportunities to serve as a poll worker, or to simply talk about issues that matter most to them!
The Block Party will take place on Tuesday, Sept. 28th at Ray's Courtyard from 4-5pm with a special guest appearance/ speech by Rice Alum and Creator of Drive-Thru Voting in Harris County, Ben Chou, and ice cream from Ben and Jerry's!
This is a campus-wide event! Faculty and staff are welcome and encouraged to attend!