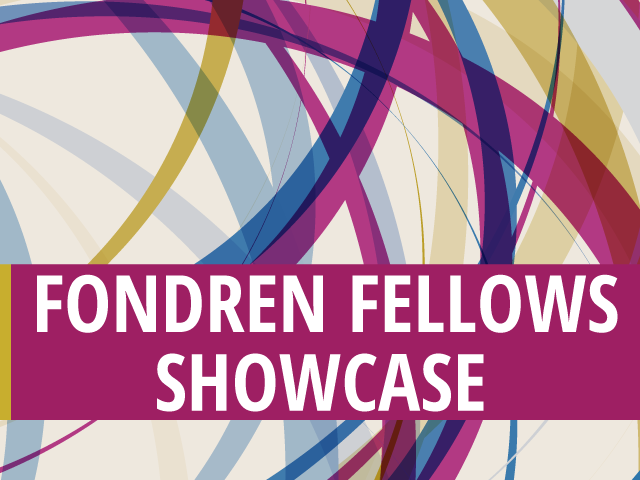 Should Fondren Library offer treadmill desks, standing desks, bike desks or some other form of furniture that offers an alternative to just sitting? How might we map the exchanges among correspondents in a collection of over 300 Civil War letters? How do Rice scholars approach copyright agreements that they typically sign before publishing a book or article? Come hear how the 2016 cohort of Fondren Fellows approached these research questions--and learn more about the Fondren Fellows program itself.

The Fondren Fellows program funds Rice undergraduate or graduate students to conduct research projects sponsored by Fondren Library that will benefit the library and the scholarly community. Fellows are mentored by Fondren staff.

Presenters at the April 6 Fondren Fellows showcase include:
We will also recognize the 2017 cohort of Fondren Fellows:
Nathanael Assefa, undergraduate chemical engineering and mathematics major: "Promoting Archival Collections via Wikipedia"

Eslam El-Shahat, graduate student in ecology and evolutionary biology: "Developing a Plan for Research Data Management Graduate Training"

Edward Valentin, graduate student in history: "Mapping Civil War Narratives" (continuation of 2016 project)

Corinne Wilkinson, undergraduate history and policy studies major: "Jesse H. Jones Exhibit"

Zihua (Pearly) Ye, undergraduate psychology major: "Conducting A Faculty-centered Information Needs and Resource Assessment"

A reception with light refreshments will follow the presentations.