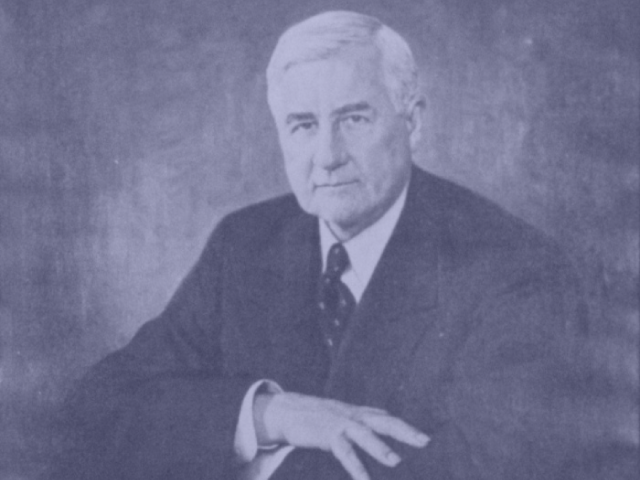 The historic records of Jesse Jones (1874-1956), one of the nation's most powerful appointed officials during the Great Depression and World War II and one of Houston's pre-eminent developers during the first half of the 20th century, are now archived at Rice University's Fondren Library.
Houston Endowment, a philanthropic foundation established in 1937 by Jones and his wife, Mary Gibbs Jones, donated the historic records produced by its founders and their families. The records provide access to people interested in discovering more about Jones, who served as U.S. secretary of commerce from 1940 to 1945. The archive will be open to the public by request in the library's Woodson Research Center, which is considered one of the leading archival repositories in Texas.
The archive comprises several collections and consists of more than 225 boxes filled with private letters, rare photographs, revealing contracts and copies of nationally broadcast speeches. The collections span corporate and property records as well as the family and personal papers.
Jesse H. Jones Family & Personal Papers - Archive Finding Aid