Friends of Fondren Library's Meet the Author Co-Chairs Kristin Necessary '01 and Mindy Vanderford '84 invite you to join us for a special event featuring John B. Boles '65, the William P. Hobby Professor of History at Rice University and the former editor of the Journal of Southern History, who will discuss his book "Jefferson: Architect of American Liberty." A question-and-answer session and casual reception will follow.
Co-sponsored by the Association of Rice Alumni (ARA), Friends of Fondren Library and the Susanne M. Glasscock School of Continuing Studies, the Meet the Author series features books written by Rice alumni, faculty and staff.
Please click here to register.
The Book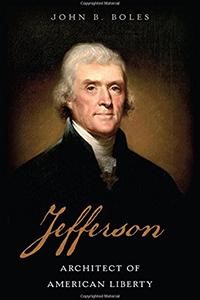 Not since Merrill Peterson's "Thomas Jefferson and the New Nation" has a scholar attempted to write a comprehensive biography of the most complex Founding Father. In this book, Boles plumbs every facet of Thomas Jefferson's life, all while situating him amid the sweeping upheaval of his times. We meet Jefferson the politician and political thinker, as well as Jefferson the architect, scientist, bibliophile, paleontologist, musician and gourmet. We witness him drafting the Declaration of Independence, negotiating the Louisiana Purchase and inventing a politics that emphasized the states over the federal government - a political philosophy that shapes our national life to this day.
Boles offers new insight into Jefferson's actions and thinking on race. His Jefferson is not a hypocrite, but a tragic figure - a man who could not hold simultaneously to his views on abolition, democracy and patriarchal responsibility. Yet despite his flaws, Jefferson's ideas would outlive him and make him into nothing less than the architect of American liberty.
The Author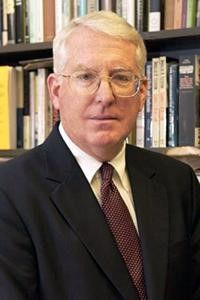 Professor Boles has been with Rice University since 1981, serving as the Allyn R. and Gladys M. Cline Chair in History from 1991-1997 and the William P. Hobby Professor of History since 1997. A professor for 30 years, teaching at Towson State College and Tulane University before coming to Rice, Professor Boles was the NEH Fellow in Anthropology at Johns Hopkins University from 1976-1977. He received his bachelor of arts from Rice in 1965 and his doctorate from the University of Virginia in 1967.
A renowned expert on U.S. Southern history, especially as it relates to antebellum social, cultural, religious, women's and African American history, Professor Boles has authored seven books, 10 editing projects, 35 scholarly articles and over 100 reviews. The managing editor of Journal of Southern History since 1983, Boles has served in editorial positions for several scholarship journals.
Space is limited. Please register at alumni.rice.edu/events.
Questions? Please contact Mary Lowery at mary.lowery@rice.edu or call 713-348-5157.
Date and Time:
Thursday, September 14, 2017 -

6:00pm

to

8:00pm
Location:
Glasscock School of Continuing Studies
Eligibility:
Friends of Fondren Members
Rice Faculty
Rice Staff
Rice Students
Registration Required
Contact Information:
Mary Lowery
mary.lowery@rice.edu
713-348-5157