Level:
Beginner
Course Information:
This hands-on workshop will introduce participants to Adobe Express, Adobe's version of Canva. Adobe Express is free to use and an excellent resource for creating flyers.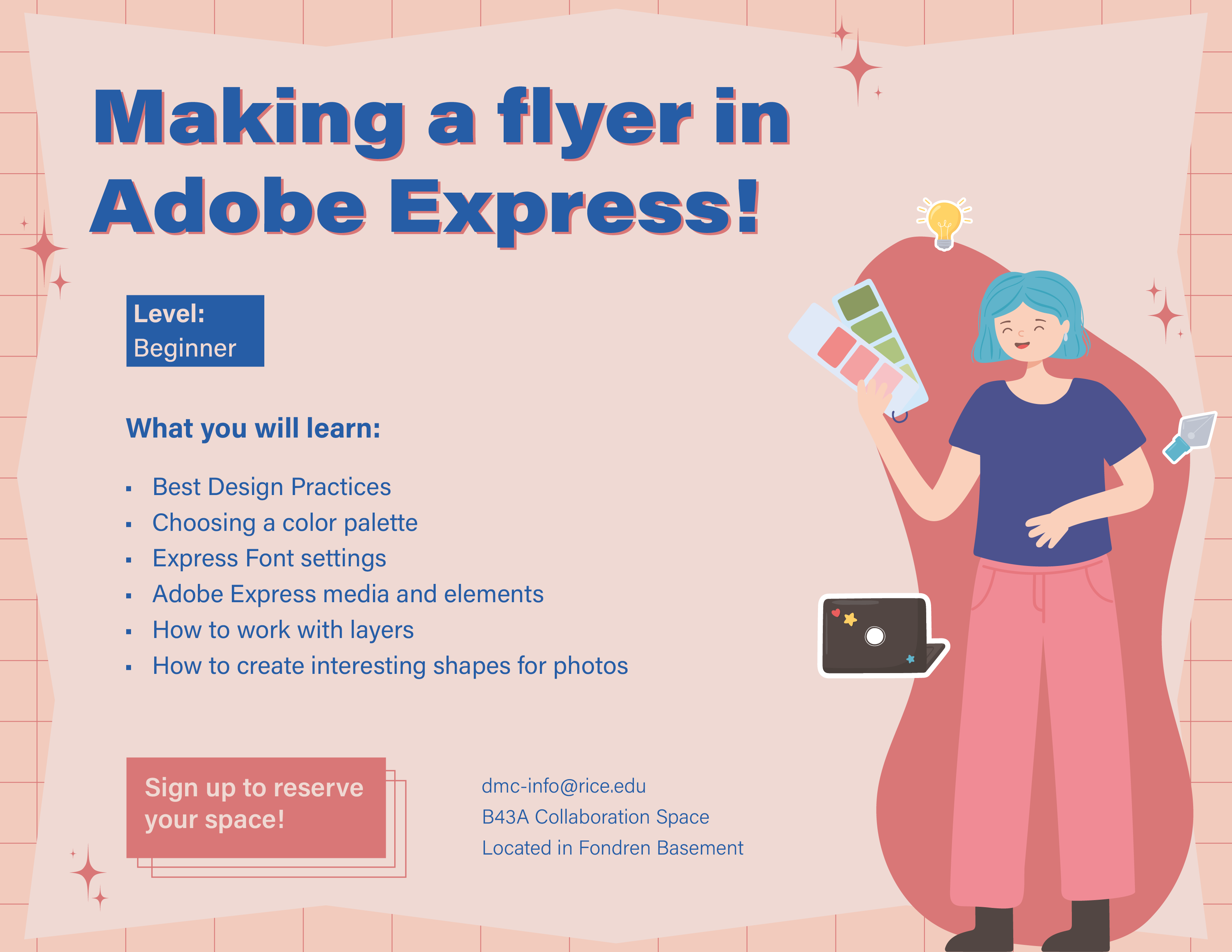 The topics to be covered are:
Best Design Practices
Choosing a color palette 
Express Font settings
Adobe Express media and elements
Layering media and elements
How to create interesting shapes for photos
Exporting Files
Please contact dmc-info@rice.edu to cancel or for questions
Registration Information
Eligibility
Cost
Enrollment
Limited to the available slots for each course.
Priority will be granted in order of eligibility listed above.
You will receive email confirmation immediately upon registering.
Attendance Policy
You will receive email directions to the instruction room one business day before the course.
All computers, software, and training materials will be provided. You do not need to bring anything with you.
It is your responsibility to notify the instructor if you will no longer be able to attend.
If you miss a course without notifying staff on the day of the course, your registration for all future courses will be canceled.
Location
Fondren B43A Collaboration Space (located on basement floor)