Body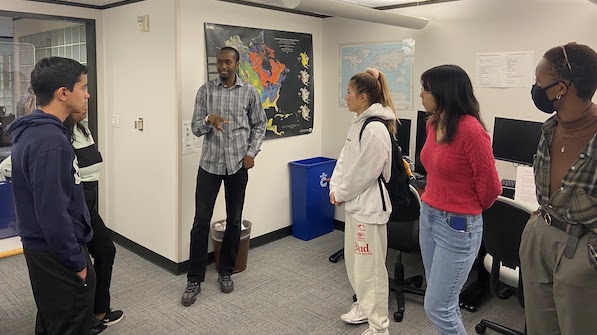 Located at one of the country's leading research universities, Rice University's Fondren Library enables its employees to contribute to the university's research, teaching and community engagement mission, enjoy first-rate benefits, be part of an inclusive community, and grow professionally. With about 100 librarians and support staff across three facilities, Fondren is large enough to offer a range of resources and opportunities and small enough to be nimble and collaborative. Fondren embraces Rice's culture of care by promoting inclusion (including through a mentoring program), empowering staff, and encouraging a work/life balance. Learn more about Fondren staff members' excellent work by reviewing our annual report or reading about past winners of the Shapiro Library Staff Innovation Award.
Houston is a vibrant, multicultural city, with world-class visual and performing arts, over 150 museums, and one of the best food scenes in the US. The fourth largest city in the country, Houston enjoys a moderate cost of living, beautiful parks and trails, two international airports, and easy proximity to the Gulf Coast. It is regularly ranked as one of the most diverse cities in the US; according to the US Census Bureau, in 2022 22.6% of Houstonians were Black or African American; .5% were American Indian and Alaska Native; 6.8% were Asian; .1% were Native Hawaiian and Other Pacific Islander; 10.8% were two or more races; 44.5% were Hispanic or Latino; and 24.1% were White alone (Not Hispanic or Latino).  Rice University was rated #1 for Race/Class Interaction by Princeton Review.
Current Open Positions for Staff
Current Open Positions for Rice Students
Advantages of Working at Fondren Library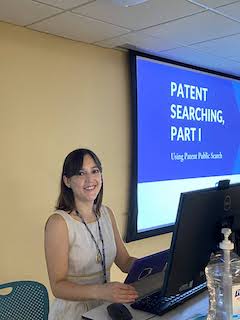 Engaging work that advances

Rice's pursuit

of "pathbreaking research, unsurpassed teaching, and contribution to the betterment of our world."

Robust professional development opportunities, including funding for skills-based training, membership in a professional organization, and conference travel for all librarians and staff.

Collegial, stimulating culture; events and activities bring staff together.

Mentoring program to help new staff get oriented, connect with colleagues, and pursue professional development.

Tuition remission

at Rice and other select colleges for eligible dependents.

Up to 14

holidays

(including an extended winter recess) and 16 or 21

benefit days

for full-time staff (depending on classification).

Beautiful tree-lined campus, encircled by a walking and running trail.

Flexible work options for many positions.
Learn More
"Rice University deserves the prestigious reputation that it has earned. The culture of collaboration and shared expertise is second to none. The result is that I've been able to advance my abilities in my field faster and farther than I ever expected."

-Chris Banuelos, Digital Archivist
Contact Information
For staff positions:

Rice Human Resources

For librarian positions: Lisa Spiro, Assistant University Librarian for Digital Scholarship and Organizational Development,

lspiro@rice.edu

For student positions: the department contact listed on the

hiring form
Professional Development
Fondren Library encourages all library staff to attend professional and scholarly conferences as well as workshops, seminars, and other educational and professional activities, both local and national. Through its staff travel and development program, Fondren provides up to $2500/year in funding for conference attendance or training. In addition, staff can receive full coverage of expenses for job-critical travel under Administrative Travel. Rice also provides a waiver of tuition for one eligible Rice undergraduate or graduate course per academic semester, as well as reimbursements for 75% of tuition (up to $2500) for benefits-eligible employees. 
In addition, Fondren matches all interested new staff with a mentor, typically a library staff member from a different department. The mentoring program aims to welcome new staff to the library and help them navigate Fondren's culture, organization, and space.
Career Advancement Program
The Career Advancement Program (CAP) is open to staff closely involved with the university's teaching or research endeavors who have either a master's degree in library and information science or a master's degree in another relevant field and experience working in libraries. Through CAP's peer review process, staff may advance up to Librarian IV in recognition of their excellent performance of job responsibilities, service, and research. Upon promotion, librarians receive a one-time bonus; those who are part of CAP also receive 8 study days annually. The CAP process is separate from the annual performance review conducted by each employee's supervisor. 
The Hiring Process
Fondren Library is an Equal Employment Opportunity (EEO) and Affirmative Action (AA) employer and aims to offer a welcoming, transparent search process. Fondren conducts different hiring processes depending on whether we are hiring for a staff, professional librarian, or student position. For staff and student positions, typically the hiring supervisor will review the applications and interview finalists for the position. For professional librarian positions, a search committee oversees much of the search process in collaboration with the supervisor. The search committee creates a rubric, carefully reviews applications using this rubric, and identifies 3-8 candidates (depending on the nature of the pool) to invite for a brief Zoom interview. Following these interviews, the search committee and hiring supervisor typically select 3-4 candidates for the finalist interview. The interview day usually includes a tour of the library and a reception as well as conversations with the search committee, supervisor, University Librarian, relevant groups of staff, and the search coordinator. Often finalists are asked to make a brief presentation. The search committee solicits input from those who have interacted with the candidates and recommends suitable candidates to the supervisor, who forwards the recommendation along with their preference to the University Librarian. The University Librarian, in consultation with the supervisor, makes the hiring decision. References are checked before an offer is made; the candidate is typically asked for permission to contact references. The search process can take several months, given the careful, consultative model we follow.
Candidates can check the status of their application by logging into their account at jobs.rice.edu. Candidates invited for a semifinalist or finalist interview can expect to be notified by the search coordinator about the status of their application.