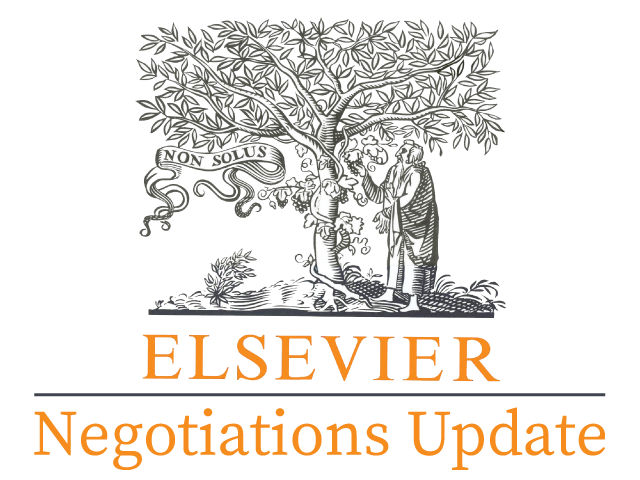 Effective February 1, 2022  – changes to Elsevier journal access
Coalition negotiations with Elsevier concluded successfully in the Fall of 2021 with a new 3-year contract (see Background below for more information). The achievement of significant savings with our Elsevier contract (30%) does potentially change the way researchers will access some of these journals.
We suggest you install browser plugins to locate open access copies of articles. Many are already available on the open web.
NOTE: Understanding the difference between these two extensions
Interlibrary Loan (ILL) is available for all remaining scholarly needs - log in or create your Rice account: https://rice.illiad.oclc.org/illiad/logon.html
If you have questions or need more information, please contact your subject librarian or Sandi Edwards.
Background
Elsevier Negotiations
Fondren Library was a founding member of the Texas Library Coalition for United Action (TLCUA), initiated in July 2019, to negotiate a new and totally re-envisioned contract with Elsevier.  TLCUA, comprised of 43 institutions, represented a combined annual Elsevier expenditure of over $25 million.  The coalition targeted Elsevier for concerted group action because they are the world's largest publisher of scholarly content, and, with enormous profit margins, this single publisher consumes a very significant portion of library budgets (for Fondren Library the Elsevier spend for FY21 represented more than 1/4 of our entire periodicals budget). 
The "Shared Title List" (STL) is the foundational piece of the new contract. Elsevier usage statistics (from 2016-2020) were collected from each participating institution. These data were then analyzed and used to create the STL, with the stated goal of achieving 80% of each institution's usage. The next step was to give institutions the option of substituting other journals of greater interest or importance for a limited number of those on the STL (up to 3% of the total dollar value of the STL, or approximately $83,000). We made our substitution choices based on usage statistics.
Fondren Library implemented Article Galaxy Scholar (AGS) last Fall, primarily in preparation for the anticipated changes to the Elsevier contract. This platform provides users with rapid and uninterrupted access 24/7 to a curated list of journal titles to which we do not currently subscribe or for which we have incomplete holdings. Articles will be delivered in real-time via email, generally within minutes of the request. As with journal titles selected for the STL, the decision to activate a title in AGS was based on usage statistics. Additional journal titles may be added based on user requests (see request form here).
Usability testing on the AGS platform was conducted during the Fall 2021 semester before we went live, and further testing is planned for the Spring semester.  If you are interested in participating please contact the User Experience Office.
Goals of the coalition negotiations included:
New contract with Elsevier, representing reduced costs (immediate and ongoing), and a more open and sustainable scholarly publishing ecosystem
Balanced approach to faculty ownership of scholarly work