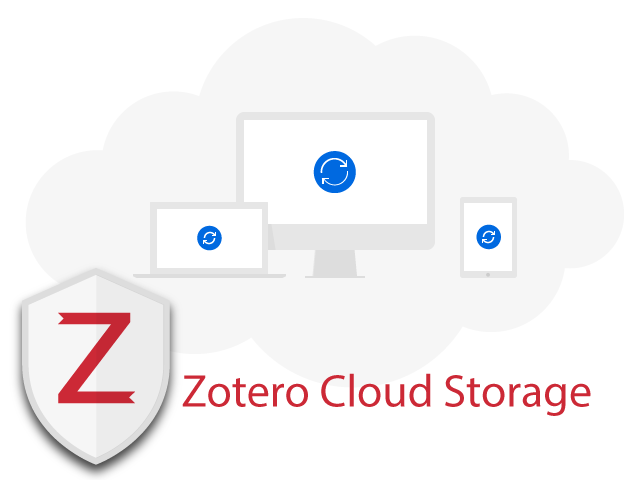 Unlimited file syncing storage for Rice Zotero users provided by Fondren Library's Zotero Storage subscription
Zotero is a free citation management tool that is used by many researchers and scholars. With Fondren Library's subscription to Zotero storage as an institution, all Rice Zotero users now have unlimited file syncing storage, which can be used to store and synchronize the saved files in your Zotero library on different computers. 
In order to use Rice's institutional file storage with Zotero, make sure you have signed up for a Zotero account with your rice.edu email address. 

If you registered with a personal email address, you can simply add your Rice email address to your Zotero account and the unlimited storage provided by Rice will immediately be reflected in your storage settings on zotero.org. 
Please Note: Zotero does not provide sufficient mechanisms to store information defined as confidential or sensitive by Rice University policy 808, "Protection of University Data and Information", stored in the system.  Zotero should not be used to store, share, or publish personally identifiable information, or any other private information. Please refer to https://policy.rice.edu/808 for descriptions of confidential and sensitive information. This Zotero Terms of Service is available to view at http://library.rice.edu/zotero-TOS. 
Digital Media Commons of Fondren Library provides free Zotero training workshops and support on Zotero. Go to the Zotero short course page for scheduled remote Zotero workshops. Sign up here. To schedule a virtual one-on-one consultation, fill out an appointment request form here. 
Other learning resources