Welcome Message from the University Librarian
Dear Rice Community and Friends-
I hope this message finds you well! It's been a good year—but one filled with challenges. I'm proud of the work that the library staff did over the past year, and look forward to the future! The library had its challenges supporting teaching and research in the fiscal year 2020 - 2021 due to the ongoing Covid 19 pandemic. For much of the year, the library operated under restricted hours and with Covid protocols, but we were able to pivot much of our work to much-needed remote services and resources. Staff taught classes via Zoom, consulted with researchers all over the country remotely, scanned and mailed materials to remote patrons, and offered a safe space for the Rice community to study and do research for much of the year. If the pandemic experience has taught us anything, it's that flexibility, perseverance and resilience are key strengths moving ahead.
This new annual report highlights library initiatives, projects, and accomplishments in FY 20-21—including projects completed, staff achievements, library statistics, and collections information. Thank you for taking the time to read about how the library supports the university's mission of teaching and research! Your continued interest and support of our work are much appreciated.
I'd also like to thank President David Leebron and University Representative Y. Ping Sun for their support of the Fondren Library and its work over their 17-year tenure at Rice University, and wish them well in their future endeavors! President Leebron and Ping Sun have given of their time and energy for many years—hosting Friends of Fondren dinners in their home, serving as speakers at library events such as "Books that Shaped my World" and the Friends' Annual meeting, and enthusiastically attending many library events.  
With kind regards,

Sara Lowman
Vice Provost and University Librarian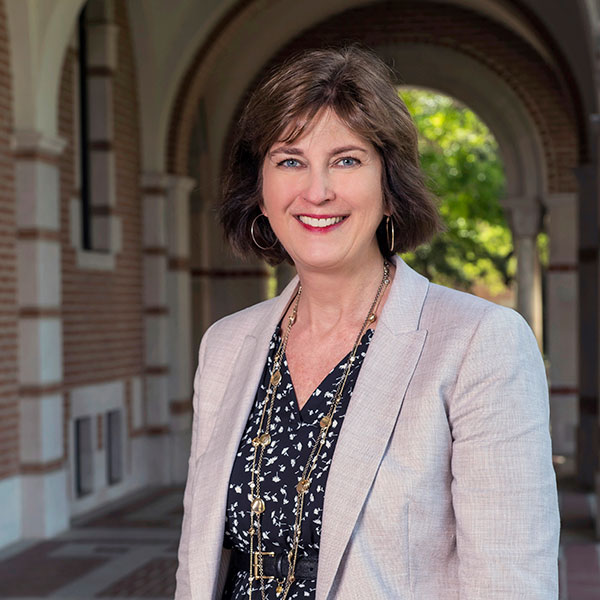 Editor's Note
In keeping with the university, Fondren Library runs a fiscal year from July 1 to June 30. Unless otherwise noted, stories and numbers in this annual report are gathered utilizing the July 1, 2020 - June 30 2021 fiscal year. This is the first annual report that Fondren Library has created. 
Highlights from News From Fondren Spring 2021
Spring 2021 marked the last issue of the News From Fondren. Past issues are available in the Institutional Repository. 
Waitz implementation gives library patrons a quick and clever view of occupancy supporting COVID-19 safety

Woodson Research Center expands access and collections about underserved communities

Students make history by documenting their COVID-19 experiences in oral histories at the Woodson

Library expands access options by integrating systems to allow material on Canvas

Shepherd school digitization project crescendos to content milestone

Students partner with WRC to expand the historical record on slavery in southeast Texas

Friends of Fondren honor Rice authors, artists, composers, and editors in online event