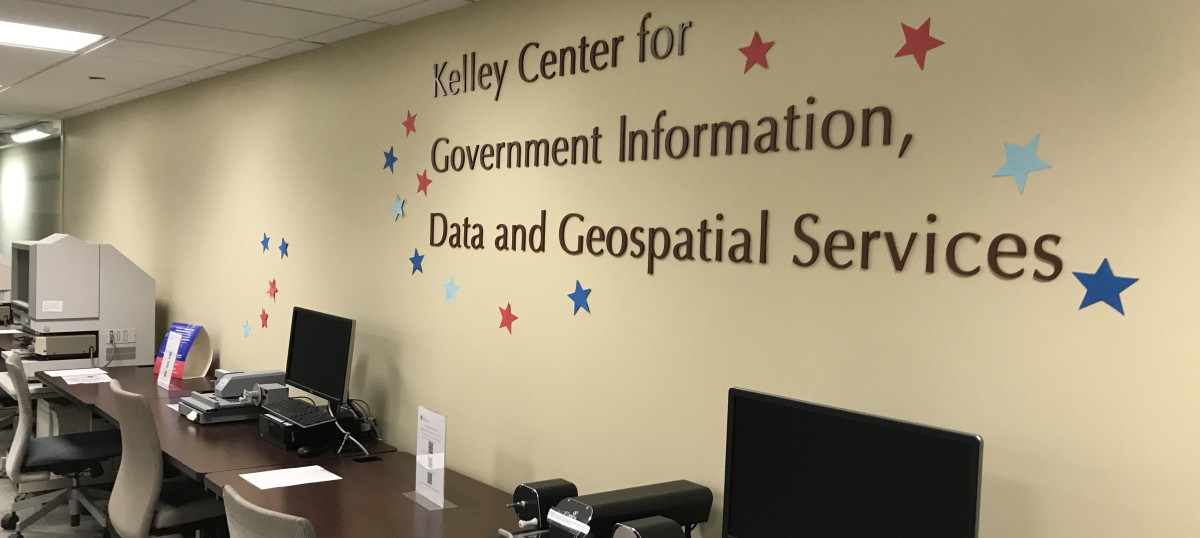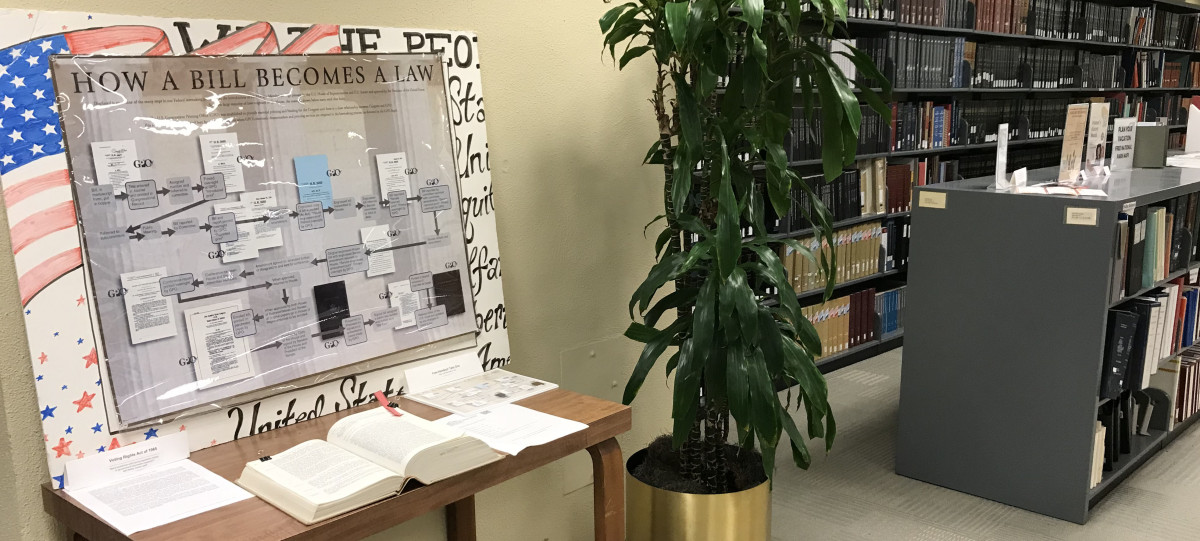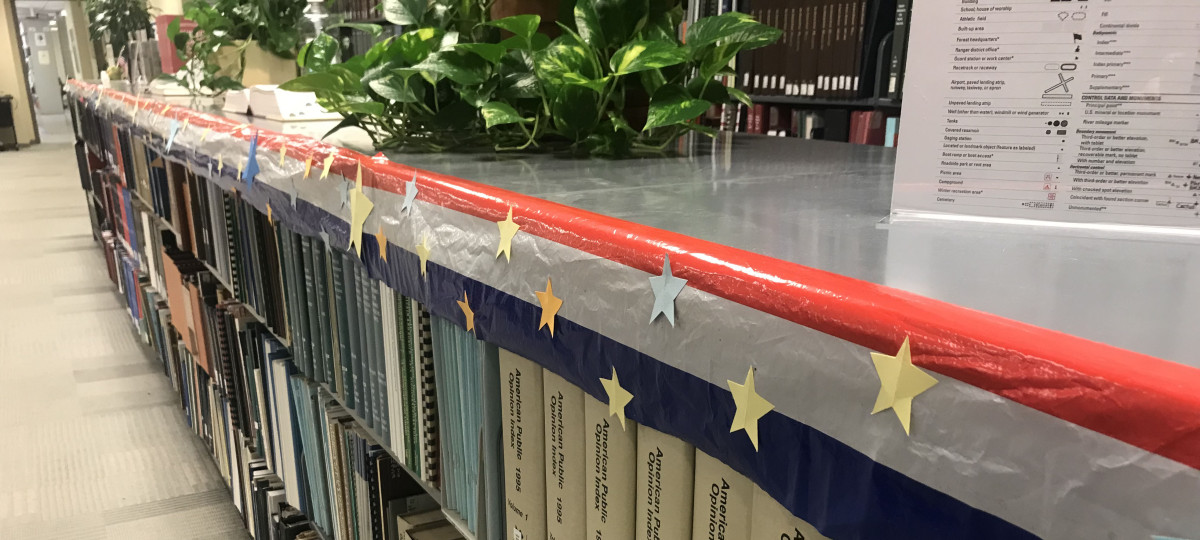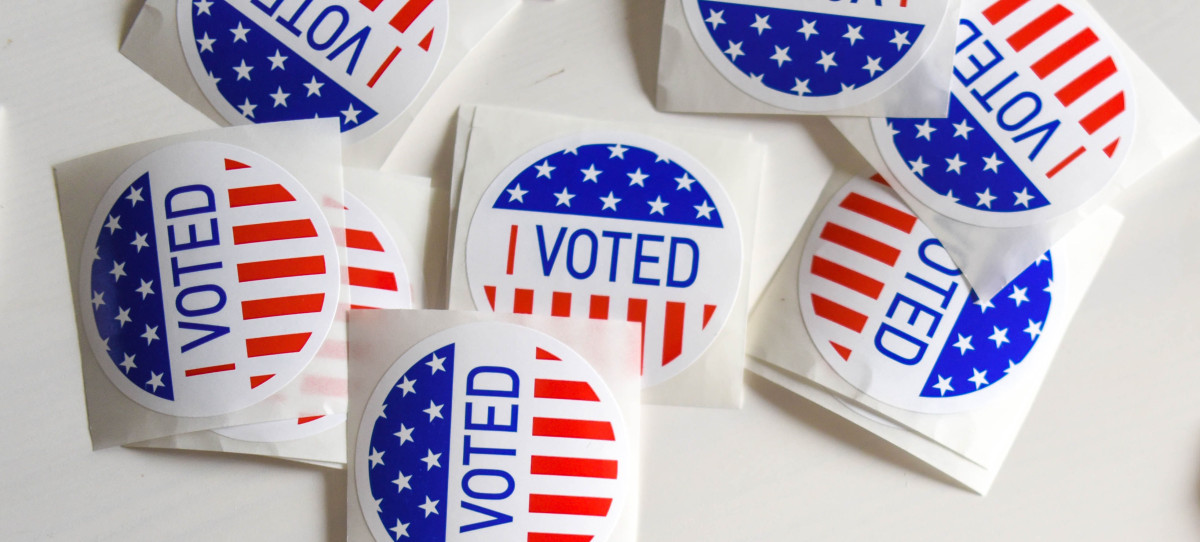 Body
The Kelley Center Reference Desk is currently open M-F, 10:00am to 12:00pm.
Staff on-site hours are M-F, 9:00am to 4:00pm.
Fondren Library and the Kelley Center will be closed for Independence Day, July 2nd through July 4th.
Overview
Federal Depository Library
Since 1967, Fondren Library has been a federal depository for U.S. government documents, primarily serving the 7th Congressional District of Texas. Public access to the government documents collection is guaranteed by public law (Title 44 United States Code).
The mission of the FDLP is "to provide free, ready, and permanent public access to Federal Government information, now and for future generations." (FDLP Mission, Vision, & Values)
The vision of the FDLP is "to provide Government information when and where it is needed in order to create an informed citizenry and an improved quality of life." (FDLP Mission, Vision, & Values)
The Kelley Center for Government Information, Data and Geospatial Services in Rice University's Fondren Library strives to achieve the mission and vision through:
Access:

 Equal free access to the Federal and Texas State depository collections and services.

Dissemination:

 Promote and disseminate tangible and online collections of official Federal and Texas State government information to support the needs of Rice and community users.

Collaboration and Communication:

 A strong national depository library network built on transparent, open communication and collaboration between

depository libraries

, Federal agencies, and the

GPO

.

Expertise and Professionalism:

 Dedicated and knowledgeable staff in depository libraries.

Service:

 Enrich one's library experience by providing high quality user‐centric services - instruction, reference assistance, research consultancy.

Stewardship:

 Good stewards of the tangible and digital resources entrusted to us by the American people.




Patent and Trademark Resource Center
The Kelley Center is Patent and Trademark Resource Center. PTRCs are a network of libraries supported by the United States Patent and Trademark Office.
Microforms and Maps
Kelley Center further assists research and instructional needs of Rice faculty and students by providing access to and assistance with the Library's large collection of microform materials, physical atlases and maps, and a large, uncataloged set of AEC/Department of Energy documents. Kelley Center collaborates with other departments in Digital Scholarship Services to assist the Rice community with applying computer technologies to access and use government information resources, in tangible and electronic formats, for instruction, research, and publication.
Kelley Center Visitors
Our offices are in Room B38, Fondren Library, 9:00am-4:00pm. (Note: Our staff availability and schedule are subject to change.) To avoid any time conflict, secure a meeting; or, if you need assistance outside the hours listed above, please email or call to schedule an appointment ahead of the time. Kelley Center staff will also be better prepared to assist you.
For assistance from the Kelley Center staff outside those hours, please contact us via:
Email

:

govhelp@rice.edu

Phone

: (713) 348-5483, M-F, 9:00am-4:00pm. If no one answers immediately, please leave a voice message with your name, contact information, and any questions.
Fondren Library's building access policy is subject to change without notice. Please visit Fondren Library's hours website for updates.
Fondren will be closed on the Juneteenth and Independence Day holidays.
Kelley Center tangible collections and equipment are in the public area. You are welcome to use them. They are easily accessible any time when Fondren Library is open. No staff permission is needed. Floor maps, public signs, and paper instructions are near collections and equipment to guide you. If you notice anything on the Kelley Center floor maps/public signs/paper instructions that needs clarification or updating, please email govhelp@rice.edu. We will work on it.
Contact Information
govhelp@rice.edu
713-348-5483
Kelley Center offices are located in the Fondren Library Basement, Room B38.
Mailing Address:
Kelley Center for Government Information
MS-225
Fondren Library
Rice University
P.O. Box 1892
Houston, TX 77251-1892